A young singer has been named Gaelic ambassador of the year as the Royal National Mod gets under way.
The Gaelic cultural festival started on Friday with a special celebration honouring Scotland's Year of Young People at a ceremony in the Queens Hall in Dunoon, Argyll and Bute.
The audience heard from the Royal National Mod's president Allan Campbell before traditional groups SIAN and Beinn Lee took to the stage for an evening of music.
The groups were invited to perform at the ceremony as part of the Year of Young People celebrations, with all members in their twenties.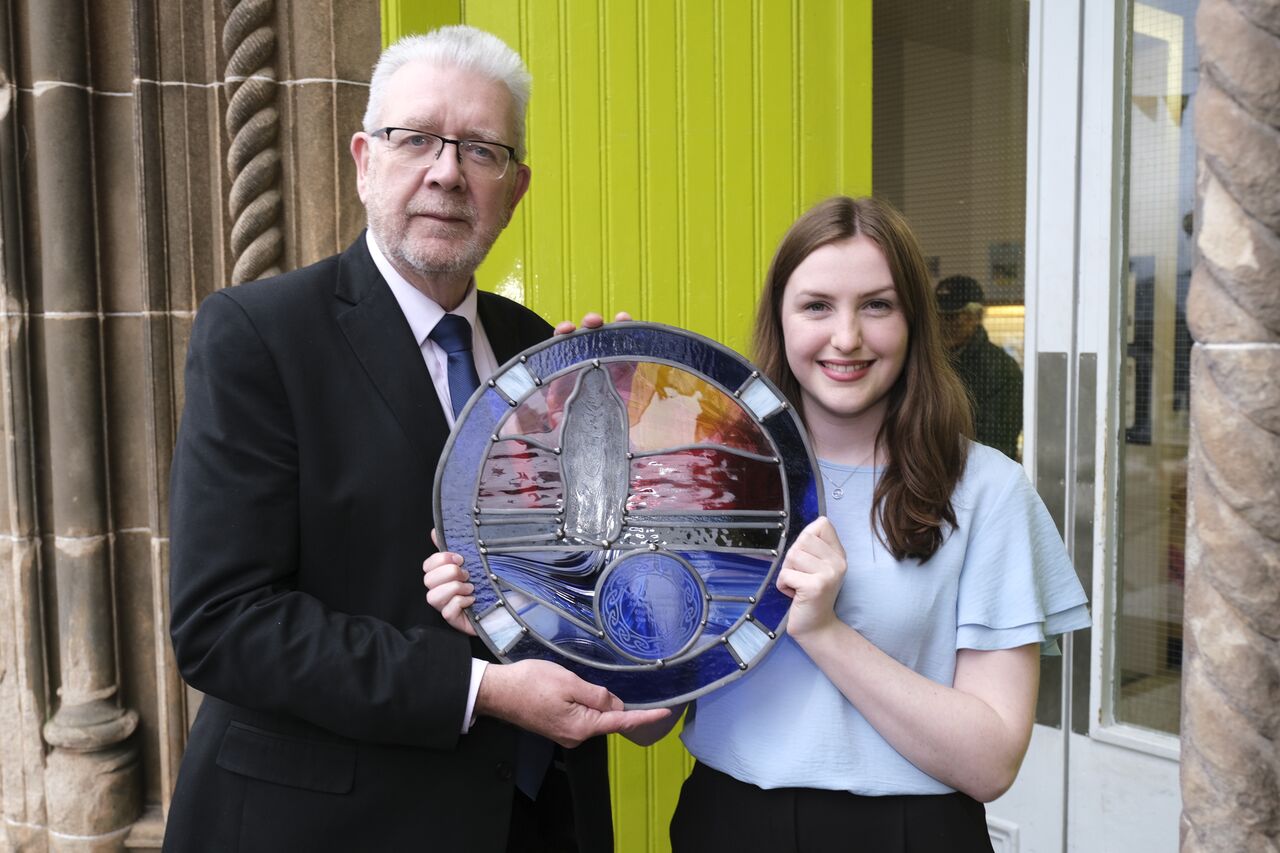 Earlier in the day, the "prestigious" Gaelic ambassador of the year award was presented to 22-year-old Eilidh Cormack, from Portree on Skye.
The award, presented by MSP Michael Russell, celebrated how much she has accomplished within the Gaelic community at such a young age, and what lies ahead for her in the future.
She said: "I am absolutely delighted to have been awarded with the Gaelic ambassador of the year at the Royal National Mod this year and I certainly wasn't expecting it, especially being so young.
"It's going to encourage me to not only look back and appreciate what I've been doing and what the Mod have recognised, but also encourage me to keep doing it for years to come."
In his speech, Mr Campbell paid tribute to the late John Macleod, who was president of the Mod for 10 years and announced that An Comunn Gaidhealach, organisers of the Mod, will establish an annual lecture in his memory.
The first annual John Macleod Memorial Lecture will take place in January 2019 at the University of Edinburgh, where Mr Macleod studied Law.
The lectures will be hosted by the Department of Celtic and Scottish Studies and will always be delivered by speakers under 30 years of age, in a nod to Mr Macleod's enthusiasm and encouragement of young people in the Gaelic community.
John Morrison, chief executive of An Comunn Gaidhealach, said: "We are delighted to kickstart this year's Royal National Mod and are excited to showcase Scotland's best Gaelic talent once more.
"The announcement honouring the late John Macleod is something we have been working to bring to fruition for some time, and we cannot think of a more fitting tribute for a man who offered so much to the Gaelic community in his time.
"This year we are celebrating young people in our community, and we aimed to reflect this with our opening ceremony performers and co-host, as well as the deserving Gaelic ambassador of the year award recipient. Eilidh Cormack is an exceptional talent.
"We are certain she has a bright future and that her role as Gaelic ambassador of the year will inspire others to follow in Eilidh's footsteps."
The eight-day festival will feature more than 200 competitions and events in Highland dancing, sport, literature, drama, Gaelic music and song, with Gaelic speakers of all levels competing.
As well as the competitions, this year's Fringe showcases the best of Gaelic arts and sport with events for all ages, from ceilidhs to drama and several musical performances.